January 30 2014
The Bon Repos Project: A new Homes for Haiti ministry opportunity
Jocelyn, a young Haitian man, has worked with the Homes for Haiti (H4H) project since the beginning.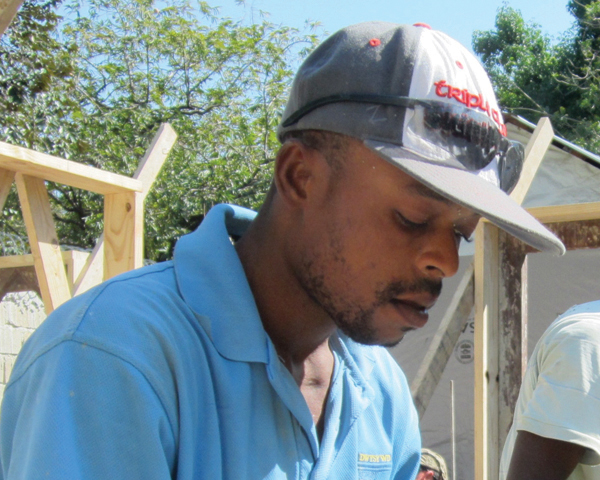 When he started, he was a day laborer. But later, he received training in block laying and stucco work, so today, he leads the construction crews that lay the foundations for all the homes One Mission Society builds.

Since the beginning of H4H, we have started each work day with devotions at the work site. The Haiti work crew, and anyone else nearby, is always invited to join us. So, over the years, Jocelyn had probably heard about 225 devotions before he responded in February 2013 to the Good News of Jesus Christ.

God used countless volunteers, on many of the previous work teams, to touch Jocelyn's heart and move him to make this life-changing decision.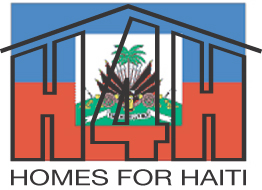 The January 12, 2010, earthquake in Haiti left hundreds of thousands of Haitians either dead or homeless across the southern portion of the country. The world immediately responded to help with rescue, health care, feeding, and short-term housing needs, including One Mission Society. But most of those groups are no longer assisting in Haiti.

In September 2010, One Mission Society launched Homes for Haiti in response to the great need for safe, reliable housing. In the past four years, OMS (through the leadership of our Men for Mission's short-term coordinator and H4H director, Bill Evans) has sent 63 teams, with a total of 724 volunteers to build 54 homes for Haitian families. God has greatly blessed the ministry by providing the funds and work teams needed to build these homes.

Exciting news: OMS is now taking the Homes for Haiti project to a new level! We have purchased land just north of Port au Prince, in a city called Bon Repos, a rapidly growing community.

Whereas the initial project helped those from OMS-related churches who owned property, the new Bon Repos Project will help the people who cannot afford property or "the poorest of the poor."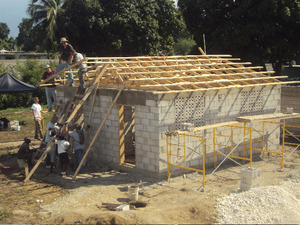 On this land, approximately 3.18 acres, we will build a community church, install wells, and build 35 new homes. The total cost is $600,000. God has blessed us with needed funds to purchase the property and a 1:1 matching grant for these 35 homes. Each $5,000 given will activate the matching grant and provide shelter for one of Haiti's poorest families.

Will you consider giving to this life-changing ministry project? Your support will bring great blessing to Haitian families displaced by the earthquake and will help establish a church in this rapidly-growing area near Port au Prince, Haiti. You may donate safely and easily online. Please type in project #408063 for the Bon Repos Project, or you may send your gift directly to:

One Mission Society
PO Box 1648
Monument, CO 80132-1648

We also have opportunities in 2014 to volunteer with OMS to help build one of these houses. If you are interested in participating on a trip (as an individual or a group), please contact Bill Evans at bevans@onemissionsociety.org, or register online.